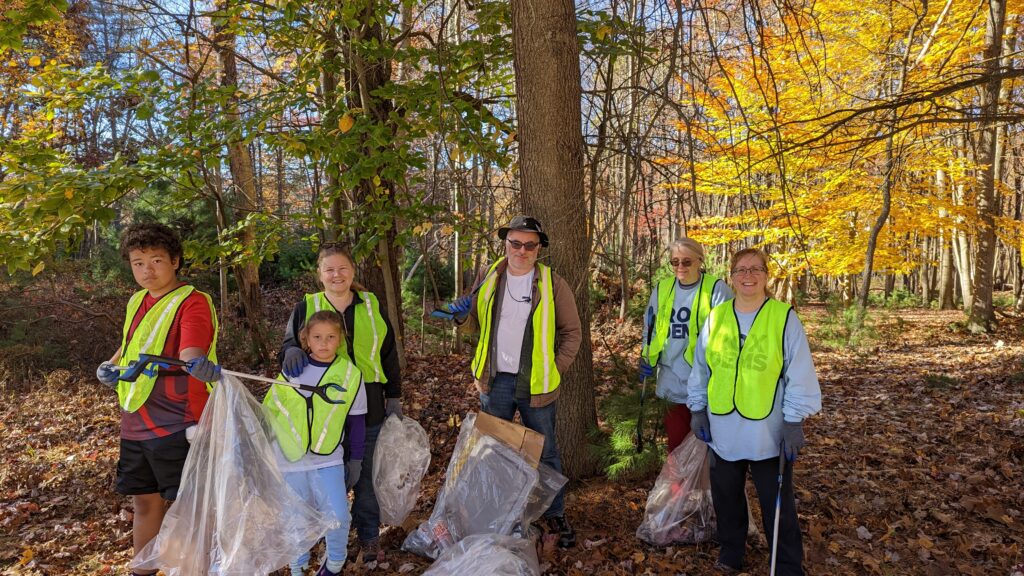 Town Clean-Up at our Adopt-a-Spot.

Join Us
We are the Roxbury Township Democratic Committee.
We are active all year, whether there is a local election taking place or not.
We meet monthly, participate in local outreach work, host social events, and support Democratic candidates.
Democracy depends on people being involved in the process at all levels.
See our events and the latest news. There are many ways to stay up to date and get more involved.
We hope you will contact us soon!
Email: roxburydems@gmail.com
Phone: 862-259-2761
Our Executive Committee
Chairperson – Corine Borrero
Vice-Chairperson – Brian Considine
Treasurer – Allen Emmons
Secretary – Ann Mauro
Sergeant-At-Arms – Clay Statmore
Our Vision Statement
Building on the rich history of Roxbury Township, we empower the entire community to protect our environment, our financial health, our personal safety, and our well-being for future generations.
Our Mission Statement
Our mission is to grow awareness of and participation in the Democratic Party across the Roxbury Township community and government. We will:
Create an inclusive group of members of the community to:
Promote education about local issues
Foster a culture of participation in local committees, commissions, and government
Incorporate our Democratic values into the fabric of our community
Identify and empower local candidates for elected office and provide them with steadfast support, backing, and direction
Engage township government officials, in their role as stewards, to:
Manage finances responsibly
Protect natural resources
---
Find out more about who we support!

– Morris County Democratic Committee
– Friends of Roxbury Township Social Services
– Roxbury Township Public Library
– Roxbury Township Clean Communities